Meet the Team
Millie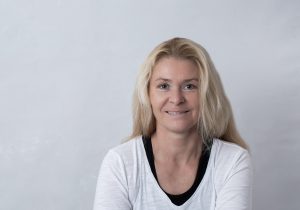 Millie has over 18 years experience teaching Fitness and Pilates and is passionate about helping others improve their quality of life through fitness.
Having started working in the Fitness industry since 1997, Millie opened the Studio in June 2016 and is very proud of its growth and success.  With a strong focus on individual development and a large variety of classes to choose from, all the classes are small in number, high in client focus and quality teaching.  A strong emphasis is on Fusion classes combining her experience of fitness and Pilates to create a full and rounded approach to the classes on offer.
Millie truly believes the saying that 'Equipment guides your body to where you want it to go' therefore enabling better movement patterns to develop as well as all the wonderful physical benefits we all know and love from Pilates.
Becky
Becky is our newest member of the Studio. She recently completed her official Kettlercise Instructor training and is ready to pass on her knowledge and boundless energy to her clients.
Kettlercise is such a fun way to get and keep fit while toning up and strengthening the body. Since having my daughter 4 years ago, my passion for fitness has grown and I am so excited to pass that love for challenging and strengthening my body to my clients. Kettlercise is my stress-relief and my happy place. The class formats regularly change so there's never a chance to get bored. It works your whole body, and because it's cardio it's brilliant for weight loss and just a general happy buzz.
You can join Becky in the dance studio for Kettlercise every Friday at 10am.
Emma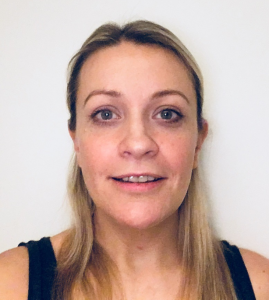 Emma is a Mat Pilates, Total Barre and Ante/Postnatal instructor.
Emma truly believes the phrase 'you're only as young as your spine is flexible' and is been passionate about helping people achieve a flexible spine and all the other rehabilitative benefits of Pilates with Mat and Barre classes.
Emma is STOTT Mat, Total Barre Ante/Postnatal and Trigger point qualified.
Join Emma for her Post Natal Pilates class every Thursday at 10am in the Studio.